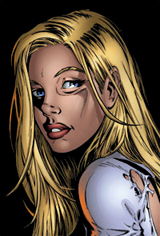 What if the monsters from your many recurring nightmares were real? What if they wanted to escape your dreams, and consume our world, hitchhiking out on your very flesh to do it?

Darkchylde is the story of a cursed teen who can become the creatures from her many nightmares, and then must save her small town from the forces of darkness she's set free.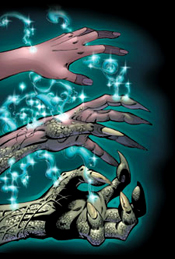 Darkchylde was launched as a comic book property to immediate success in the summer of 1996. The book shot to the # 1 hottest comics spot in Wizard, where it stayed for nine months collectively in both Wizard and Combo magazines, the premier industry trade publications. The book outsold Spider-man, Hulk, Superman and Batman in America, and quickly garnered an unusually large female following, in stark contrast to the traditionally male comic book market
The success of the books spawned a line of best selling trading cards, action figures, skateboards, lunch-boxes, lithos, apparel, and mini-bust statues.
When the book was launched overseas to foreign audiences, it quickly became Panini Publishing's best selling title, overselling all of their classic super heroes titles, including both Spider-man and the X-men; proving once again that Darkchylde strikes a resonate chord with audiences.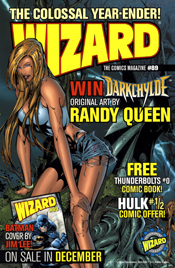 Wizard magazine released Darkchylde # 1/2, a mail order only comic that outsold all of their previous mail order comics.
Creator Randy Queen crafted Darkchylde Entertainment with partner Sarah Queen and launched "Dreams of the Darkchylde" # 1. It was the # 1 best selling independent title offered that month in Previews, the magazine for comic distribution orders; an unheard of feat for an upstart two-person company.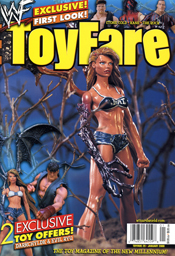 Rare "Museum edition" copies of Darkchylde comics have sold upwards of 200.00 each on Ebay, and all Darkchylde collectibles, including Randy's original art, continue to hold high demand to collectors.
"What makes Darkchylde unique is that her inner demons are real, tangible things; manifested metaphors for matters which trouble all of us. We could all give into darkness if we choose to, but Ariel shows us another way. Often through tears, the inner-fortitude of her character always proves stronger than any internal monstrosity. Darkchylde is a wonderful alternative to what your expectations of a comic book might be." ~ Brenda Trelikes, 20, San Diego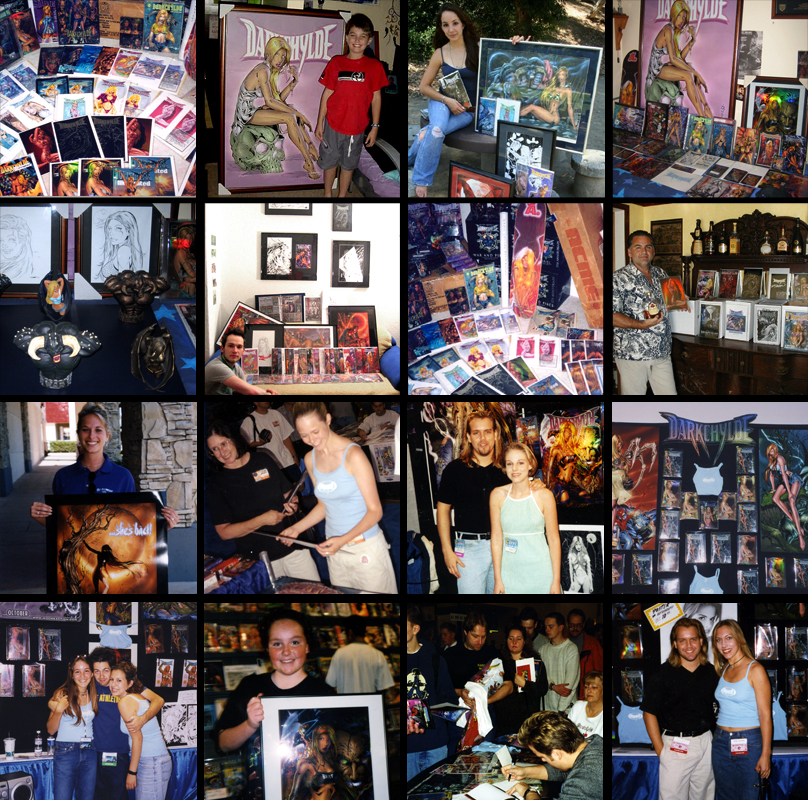 Please be aware when ordering books: Darkchylde is an intense horror comic, (ala Stephen King's "Carrie", or Ridley Scott's "Alien") and contains language, violence, and situations not suitable for younger readers. We see comics as a potent storytelling medium for all degrees of genre, and tone, just like films and books. We consider the Darkchylde books to be NC-17 or R by way of a film rating.

The "Manga Darkchylde" comic is a lighter hearted reinvention of the same concept, suitable for everyone. Please be aware the tonal quality of both "Darkchylde" and the "Manga Darkchylde" books are very different.

Issues of the first mini series of Darkchylde are available signed in our ebay store . The entire 5 issue series is also available in a trade paperback, on sale now! This is the first story that introduced Ariel Chylde to the world.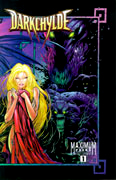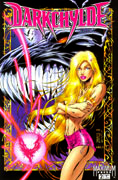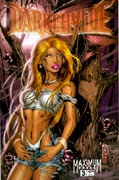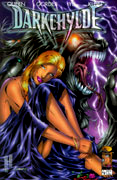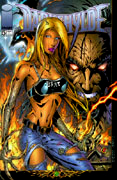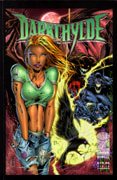 The second chapter can be found in Darkchylde: the Legacy # 1- 3, with a special prelude in Darkchylde # 1/2.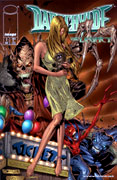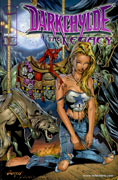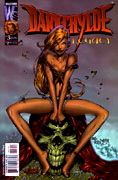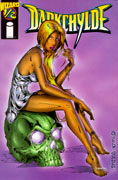 From there we go to Darkchylde: Redemption # 1/2 and then to Darkchylde: Redemption issues 1 - 3 (# 3 also called Last issue special)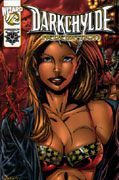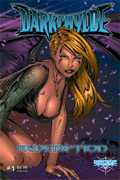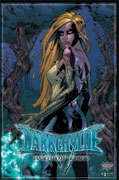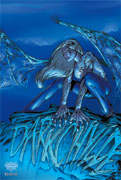 For more of Ariel's story and her struggles, you'll also enjoy "Dreams of the Darkchylde" which takes you deeper into the psychology of Ariel's nightmares. When both your waking world and your nightmares are terrifying, where do you turn for salvation? Do you turn to the comfort of a long lost childhood friend? What if that friend is really a vengeful poltergeist who blames you for their death? Check it out, it's fun stuff!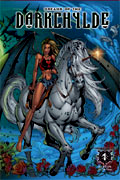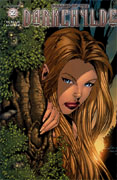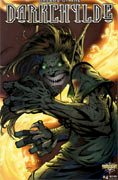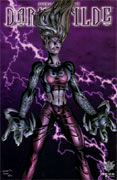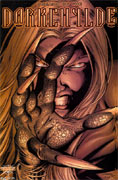 Randy is best known as the creator, writer and artist of the fan favorite Darkchylde comic book. The book rocketed to the top of sales charts, outselling industry icons like Superman, Batman and Spider-man, both in America and in foreign markets. Queen's sweeping, elegant lines help his art stand out from the crowd, and his poetic style of writing helped his creation become well loved to an unusually large female fan following, a rarity in the traditionally male dominated comic book market. The success of Darkchylde has seen millions of copies sold worldwide, spawned trading cards, action figures, skateboards, lunch boxes, lithos, and apparel.

Queen provides independent concept and design work for comics, TV, film, statues, toys, dvd packages, and websites, and also does commission art for fans.

Sarah's incredibly versatile skill sets are known to Darkchylde fans as publisher, editor, designer, letterer and colorist. Sarah brought her unique business and marketing sense to co-found Darkchylde Entertainment and helped spearhead the charge into independent publishing. The very first offering to the marketplace became the # 1 ordered independent title, an unheard of feat for an upstart company. Equally masterful in the creative arenas, Sarah brings her incredibly lush color palette to breath life into the horrific, yet beautiful world of Ariel Chylde. Sarah is the designer and webmaster of Darkchylde.com.

Sarah provides independent design, and color work for comics, TV, film, statues, toys, DVD packages, and websites.